May 2020
THIS EVENT IS POSTPONED. PLEASE CHECK BACK FOR NEW DATES. ANY TICKETS PURCHASED WILL BE REFUNDED. THANK YOU. Join us for a fascinating lecture given by Peabody Historical Society curator Kelly Daniell. In 1692, John Proctor was 60 years old, was a successful business man, had sired seventeen children by three different wives, and was outspoken about his feelings against the witchcraft hysteria. Now infamous as one of the primary characters in Arthur Miller's play The Crucible, this lecture provides an interesting window into the real life and untimely death of one of the most well-known figures of the Salem witch trials.
Kelly Daniell joined the Peabody Historical Society staff in early April of 2016. At the PHS, she maintains the extensive decorative arts and research collections, as well as eight historic buildings in the city of Peabody. She lectures regularly on three Salem witch trials families (who lived in modern day Peabody), including the Proctors, Coreys, and Feltons. 
Find out more »
Can you trace your ancestry to Essex Country, 1692? Stop by our after-dinner mixer for conversation, drinks and desert! Historian Marilynne Roach will be present to answer questions and chat about the Salem witch trials. All are welcome!
Find out more »
October 2020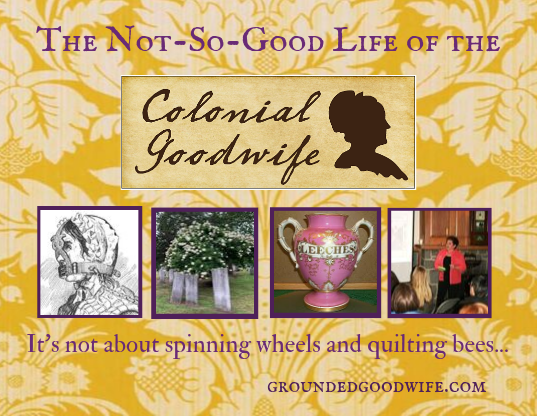 Binge-watch *Vikings, Game of Thrones, *or *Outlander, *and you'll see people being disemboweled, tortured, and decapitated – but you won't see anything about birth control, chamber pots, menstruation, or poopy babies.
It's 2020! Even though Google cars have been invented and women won the vote almost 100 years ago, these "unsanitary" subjects still make people uncomfortable.
Perhaps women need to be reminded of how far we've come in order to see how far we still can go. This presentation isn't about spinning wheels or quilting bees – it explores the engrossing "taboo" subjects omitted from history.
Join us at the Salem Witch Museum on Wednesday, October 7th as we laugh, grimace, and honor our foremother's journeys while learning about the little-known issues faced by New England's colonial women.
Find out more »
+ Export Events